YouLi taxi on the way back to Manhattan from DUMBO
Even though I'm on the road, we are still constantly enhancing the platform based on your feedback. This release is all about empowering our users, like Ben Southall and Karen Haranis, who have mastered the basics and have asked for enhancements.
Read on for the latest updates from our development team, led by Bron Thulke. Our newest member, Azadeh Fakhfoori, has already made the Team and Trip Users features spring to life. This week she's brought your list of people into full color if you use the "Invitation Group" feature.
– Jen (sent from NYC)
All the videos we put in our release notes are always available on our YouTube channel. Be sure to subscribe so you'll be alerted when we add them and so you can easily find them later.
==> Release 1.69 : Fri, June 14th, 2019 <==
🌈 For Couples & Families: Using Invitation Groups
We know it wasn't always easy to tell who was in the same invitation group. So now you can see each group with a different colored marker. Hover over to see the name of the group.
If you don't already use this feature, you really should explore it! It's great for couples who want to pay together or families where only one person is responding for everyone.
You'll see this under Manage People and Manage Payments. 
🧬 We haven't figured out how to clone Bron, but now you can COPY Plan Items and Tasks within a Trip
On Tasks and Program or Detailed Plan Items (Itinerary): simply click the double square on the right or the word COPY under the name. 
NOTE: if you need to copy BETWEEN trips, use the COPY TRIP feature from the Dashboard under the cog icon.
🙌 No more duplicate registrations 
Sometimes people don't access Public Travel Pages from their Magic Links, so they end up registering twice. Ah no!! That can be annoying for you and for them!
Now if a traveler tries to register a second time, they will AUTOMATICALLY get their Magic Link emailed to them so they access their personalized Travel Page, with all their documents and payments immediately without requiring a password.
Not sure what a Magic Link is? It's the thing that means your travelers don't need a password – soooo nice!
Watch the video to find out why we LOVE Magic Links 🧙‍♂️ and you should too.
🤜 TESTING TIP: How to see the emails your people get
Have you ever wondered what emails are sent to your travelers or your trip coordinators or your co-planners? Then read on for a testing tip.
Before you invite people as travelers, coordinators and co-planners, you should test so you know exactly what their experience will be.
TIP: If you use Gmail/GSuite, then you can make multiple email addresses for the same mailbox. For example, my email [email protected] can be modified so I can test the Trip Coordinator feature like this:
The trick is the + after my name, and then a unique word and then the @. Together that creates a valid email address that is unique and delivers to your same mailbox. You do not need to set it up at Gmail, you just need to add it in YouLi wherever an email address is required.
NOTE: if you do not use Gmail or GSuite for your email address, you can always make a free one just for testing.
Your Brand First – White Label Domain
By default, your links to Travel Pages look like:
https://youli.io/t/your-brand/your-trip-name
If you have White Label Domain enabled, then your links look like:
https://trips.rareairtravel.com/t/rareair/dagala-trek
How do you know if this feature icon? Simply click "Share Trip Link" from any trip to check. If you'd like to add this feature:
It takes 1-2 weeks to configure and only US$500/year to enable.
* It's better for your SEO * More recognisable for your travelers so they have confidence to book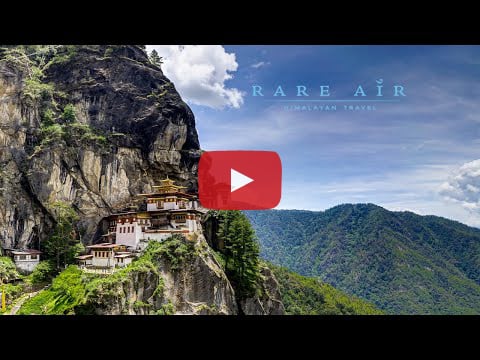 ✅ Looking for another Feature?
YouLi is more than a booking platform, and Tasks are one of the key features that allows you to better manage your trips. There are 14 videos about TASKS in our YouTube HOW-TO Playlist because there are so many ways to make use of them.